Open weekends only from 10:00 until 18:00
OPEN FOR GENERAL ADDMISSION PER HOUR CHILD £5 ADULTS £1
Step into this fantastic playtorium to enter the giant Pirate Ship with a maze of tunnels & netted walkways, Princess Bouncy Castle, ball pits and more! Balls currently removed due to covid guidelines.
With the designated soft play area for toddlers under 5, it's perfect for all toddlers & pre schoolers during term-time, or why not book us for exclusive use , for a pre-school coffee morning?
NB. Parents/guardians please note due to H&S reasons infants/babies under 2 are not permitted use of the play equipment, including the soft play area.
Play Area Prices
Children
Per child, per hour.
Adults
Per adult, per hour.
Price includes exclusive private use of the play area for you and your guests for 1.5hrs up to a maximum of 6 children and 2 adults/supervisors
Plus choice of any wimpy meal deal, plus unlimited drinks, hats, balloons and party bags.
(excludes shakes and slush)
See Terms
Book your Birthday Party at Pirates & Princesses and make it one to remember!
1.5 hours exclusive private use of the whole play area for you and your party guests with your very own table set for all the partying Pirates and Princesses!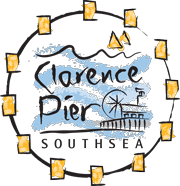 This older browser is no longer supported by ClarencePier.co.uk
For a better browsing experience and increased security we recommend using Google Chrome, FireFox, Microsoft Edge or Safari