Face coverings are area advised inside.
Three large indoor entertainment centres, open all year round!
Fun and excitement for all ages! Play some of the most exciting games around. Find all of your favourite arcade classics inside:
£500 Cash Casinos
Cuddly Toy Grabbers
Ticket Redemption Games
2-Penny Falls
Latest Interactive Video Games & Simulators
Please gamble responsibly, T&Cs apply.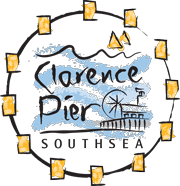 This older browser is no longer supported by ClarencePier.co.uk
For a better browsing experience and increased security we recommend using Google Chrome, FireFox, Microsoft Edge or Safari