Pirates & Princesses Indoor Adventure Playground
Pirates & Princesses is currently closed until further notice!
Step into this fantastic playtorium to enter the giant Pirate Ship with a maze of tunnels & netted walkways, Princess Bouncy Castle, ball pits and more!
With the designated soft play area for toddlers under 5, it's perfect for all toddlers & preschoolers during term-time, or why not join us for a pre-school coffee morning?
NB. Parents/guardians please note due to H&S reasons infants/babies under 2 are not permitted use of the play equipment, including the soft play area.
Play Area Prices
Children over 4
Per child, per hour
Toddlers and children 4 and under
Per child, per hour
1 adult admitted per child FOC any additional adults charged at 50p with general admissions.
1 free hot/cold drink Mondays to Fridays term time only per full paying admission.
See Terms
Book your Birthday Party at Pirates & Princesses and make it one to remember!
1 hour admission to the play area for you and your party guests followed by your very own table set for all the partying Pirates and Princesses!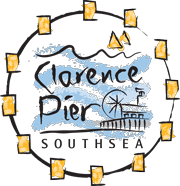 This older browser is no longer supported by ClarencePier.co.uk
For a better browsing experience and increased security we recommend using Google Chrome, FireFox, Microsoft Edge or Safari